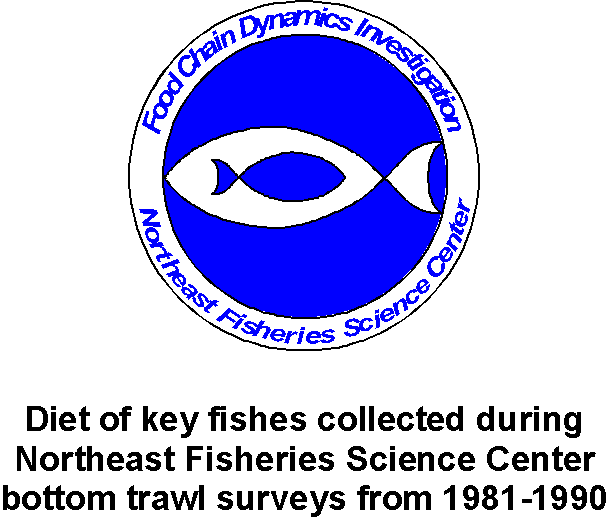 DIET OF KEY FISHES COLLECTED IN THE GULF OF MAINE DURING NORTHEAST FISHERIES SCIENCE CENTER BOTTOM TRAWL SURVEYS CONDUCTED FROM 1981-90.
Rodney A. Rountree (NMFS, Northeast Fisheries Science Center, 166 Water St., Woods Hole, MA 02543; U.S.A. 508-495-2340; rrountre@whsun1.wh.whoi.edu)
Food habits data were collected 20,245 stomachs of 39 species of fishes and two squids during standard bottom trawl surveys of the Gulf of Maine from 1981-90. The 10 most frequently sampled species included: Silver hake, white hake, spiny dogfish, Atlantic cod, red hake, pollock, thorny skate, Acadian redfish, sea raven, and longhorn sculpin. Silver hake fed on Euphausids, pandalids and other crustaceans and other silver hake. White hake had a similar diet, but was more piscivorous. Spiny dogfish fed on ctenophors, euphausids, pandalids, clupeids and cnidarians. Atlantic cod fed on shrimps, polychaets, Ophiuroids, crabs, sand lance and silver hake. Red hake fed on shrimps, euphausids, polychaets, and amphipods. (Gulf of Maine, fish diets, food chain).
Introduction
This report focuses on food habits data collected from Bottom Trawl Surveys in the Gulf of Maine during 1981-90. Unweighted mean percent stomach volume of prey were calculated for the ten most frequently sampled fishes. Mean percent stomach volumes were then converted to relative means to construct pie graphs. The purpose of this poster is simply to introduce the reader to part of the large food habits data set for the Gulf of Maine that is maintained by the Food Chain Dynamics Investigation of the Northeast Fisheries Science Center. The food habits data is derived from a long time series of area stratified Bottom Trawl Surveys which are designed to provide broad scale population level data. Qualitative food habits data collections began in 1963, and quantitative sampling began in 1973. Food habits data are collected from each trawl using a length-stratified sampling design.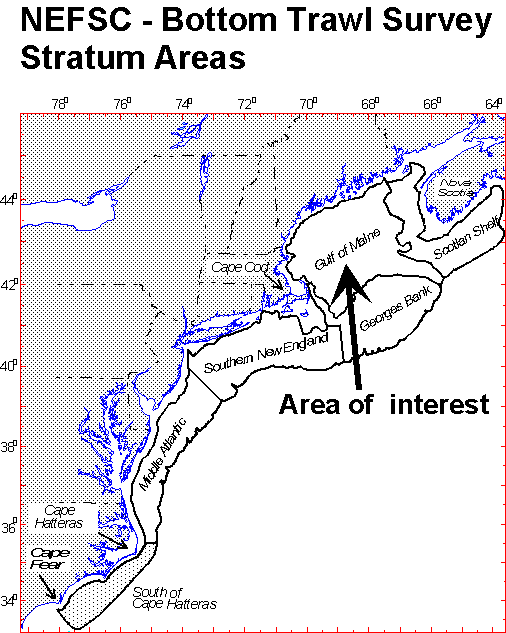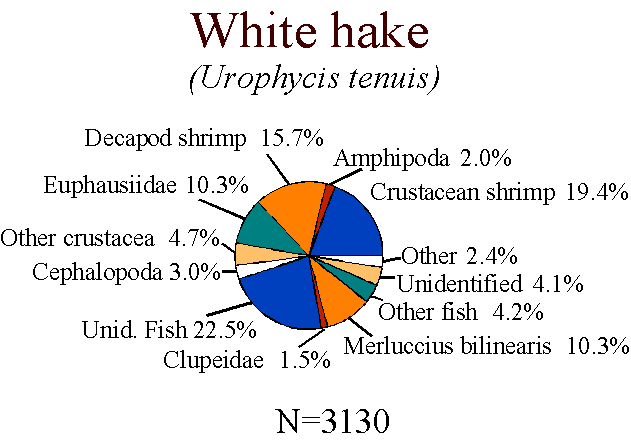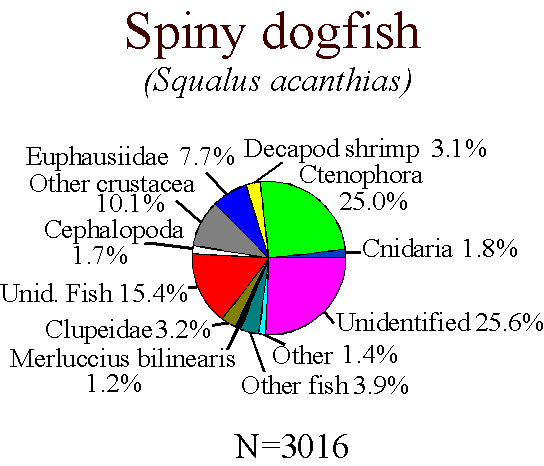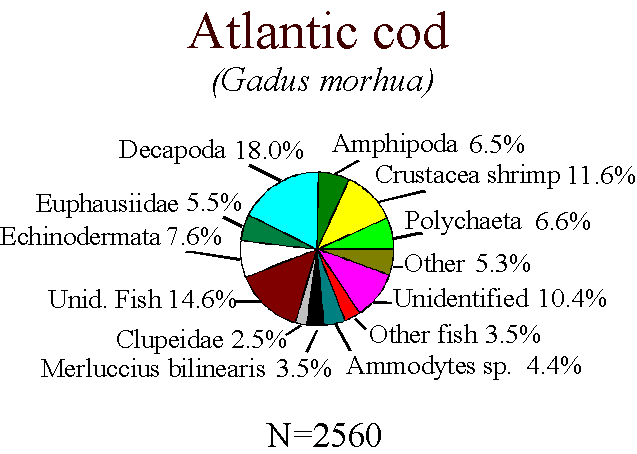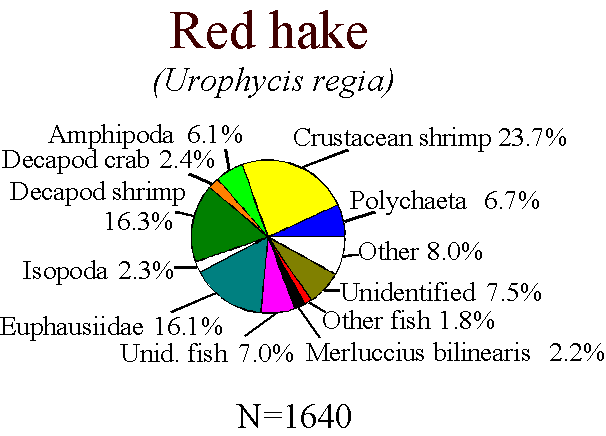 Oops, Scientific name for Red hake is U. chuss